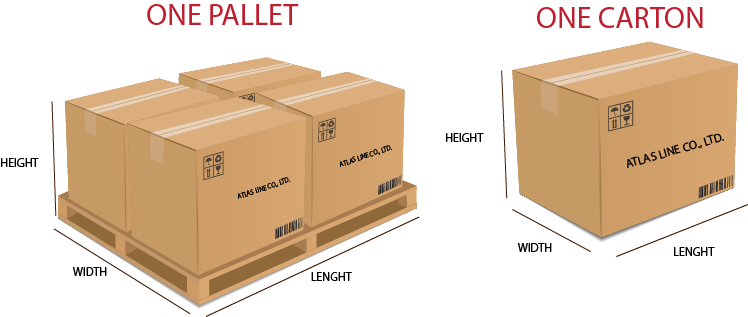 What is CBM stands for and how to Calculate LCL Shipment?
CBM means Cubic Meter which is a calculation from Length x Height x Width. However, the total weight of cargo should not exceed 1 ton or 1000 kgs for one CBM. In short, freight forwarders charges LCL rate on the basis of 'per CBM' or per weight of 1 ton (1000kgs) whichever is higher.
For example, if cargo is 1.2 H x 1.4 W x 1.5 L = 2.52 CBM and if this shipment weight is not over 2 tons then the calculation is based on CBM calculated. However, if the weight of this shipment turn out to be 4 tons (4,000 kgs) then the charge on this LCL shipment will be 4 CBM accordingly.
Please note that to calculate to CBM the measurement need to be convert to Meter always.
| | |
| --- | --- |
| To Convert | Multiply By |
| inches to centimetres | 2.54 |
| centimetres to inches | 0.39 |
| CPT | Carriage Paid To (named place of destination) |
| inches to millimetres | 25.40 |
| millimetres to inches | 0.04 |
| feet to metres | 0.31 |
| metres to feet | 3.28 |
| yards to metres | 0.91 |
| metres to yards | 1.09 |
| miles to kilometres | 1.61 |
| kilometres to miles | 0.62 |
| | |